Google feedburner service is a very popular service among bloggers,podcasters and publishers from various domain. It provides latest feeds to subscribers from original website content. These days many publishers use this free feature to reach worldwide audience instantly.  Feedburner was originally launched in 2004 and later it was acquired by tech giant Google that's why we call it as a Google Feedburner.
Feedburner serves millions of feeds daily to its subscribers via burning original content. It is the cheapest way for bloggers and podcasters to gain some handsome visitors on their blogs or websites. Feedburner also provides facility to personalize feed content with its popular services such as BrowserFriendly, SmartCast, SmartFeed, FeedFlare and many more to its publishers. We can use these features to optimize our feeds and increase views on posts via free services of the feedburner. So let's try to understand its free services to optimize feeds one by one.
BrowserFriendly: This is the one of the best service of feedburner as this offers a wide range of "Chicklets/Subscription badges" to publishers. It helps publishers to engage their readers with different types of feed reader and news aggreator. It makes subscription easier for subscribers. You can navigate BrowserFriendly services by visiting your feedburner account.
Under this service it provides two option to customize feeds such as:
a) Appearance Options: Here you can change the theme of your burning feed, as it provides the option to various subscription options for landing page theme.
b) Content Options: This options provides the facility to customize feed content with personal message according to publisher needs.  Here you can also redirect feed URL on your BrowserFriendly landing page.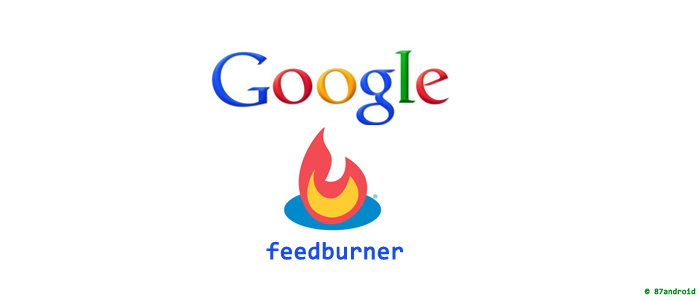 SmartCast: This service provides publishers to manage settings for iTunes and podcasting. Here you can link to any audio, video, digital media or images in your website. SmartCast is smart enough to create enclosures for them automatically. You can optionally add elements which is required for richer and more detailed listings in iTunes podcast directory. For example:
<p>See More <a href="http://www.domain.com/flute.mp4">Sample podcast</a> I have
 already found new flute song for my album.</p>
You can post your podcast content like above mentioned way in your website or blog. FeedBurner will take the first anchor (<a>) tag that it finds in your posting content and will convert the linked URL into an RSS 2.0 <enclosure> element. If FeedBurner detects the item is in a popular audio, video, or streaming media format. This conversion turns this feed item into content which provides the facility to podcasting user to download for their use.
Note: Do not put any space in your podcast file URL.
SmartFeed: It provides maximum compatibility among all feed readers, which further facilitates users to read feeds easily without any interference. In simple words this service "ensures compatibility with any feed reader application".
FeedFlare: With this service subscribers can easily email, tag and share publisher's content from their inbox. FeedFlare comes in the footer of the feed content. You can also see the preview for your FeedFlare upon adding new Flare.
LinkSplicer: You can share your social links in your feeds. This service adds a new item to your feedburner feed that contains new links you have added to your link collection account.  You can activate LinkSplicer by specifying "Link service user ID" at LinkSplicer panel.
PhotoSplicer: With this service you can put any photo in your website or blog feed. You can also import photographs from Flickr, BuzzNet and Webshots by specifying their respective "ID" and "Screen name" at PhotoSplicer panel.
Geotag your feed: This service tells readers about the location of published content. If you are from United States then you have to define Zip Code at respective panel or if you are from outside United States then you have to mention your latitude and longitude to Geotag your feed.
Feed image burner: You can add your customized image in your feed under this service. By adding image to your feed it looks different on many popular RSS news readers while displaying on them. Use 144px by 144px image(recommended) for this panel.
Title/Description Burner: Under this service you can override your original Title and Description by mentioning new Title and Description to your source feeds.
Convert Format: With this service you can convert your feed to any format such as: RSS 1.0, RSS 2.0, Atom 0.3, Atom 1.0
Summary Burner: Using Summary Burner you can offer a good short summary for your hyperlink free content and redirect your subscribers to your website for full summary. You can also add an optional "teaser" message to each feed content.
Note: Google Feedburner API is not available so readers are advised to use and optimize feedburner panel according to your requirements. You can activate and deactivate your feedburner services anytime.
Uploaded by:  Author