Clicking photographs from smartphones is a very common activity among users.  They likes to click high quality photographs from their smartphones to store precious moments with them. However, clicking photographs from digital camera is not out of the fashion but a wide majority of smartphone users prefers to click with smartphones due to its portable and easy to use property.
Undoubtedly Professional photographers has their own clicking standard. But when it comes to the photography then its basics always helps users to click high quality perfect photographs. So with this article i have mentioned few important photography tips for smartphone and general users.
Photography Tips
1) Composition of object is very important in photography, which means it tells us that how we can place object(a clicking object) in front of our camera. Users are advised to position his/her camera perfectly before clicking any object picture.
2) Contrast background is good for better pictures. Always check object and background color and try to avoid clicking pictures, if background color matches object color.
3) Side pose is the best position for fatty peoples to pose for perfect pictures.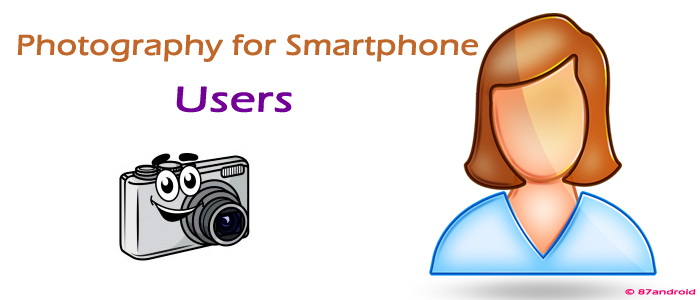 4) Importance of lighting on the clicking object is very important while clicking perfect shots. If the light on the object and surround environment is same then the photo will comes in blurry pixels.
5) Never click photos with sharp lights in the background of the clicking object, as this is a very important photography tips for smartphone users. For example: If we click object with the sun in the background, then photo will not come perfectly.
6) Try to avoid including many peoples in group photos as it can spoils group photo shoot. You can click photos in small groups with smartphones.
7) Don't use flash of your smartphones while shooting in outdoor locations. Use it when there is less source of light for clicking objects.
8) Always try to find out the little things of the clicking object. For example: You can try to click a ice drop on your car windshield. By doing such activities, it can give you the ability to click a masterpiece picture.
9) Always do not focus your camera in the center of the object. You can focus your camera to the right or left of the object, as it may gives you a perfect click.
10) Use standard features of your smartphone camera to click a picture. You can also customize your smartphone camera according to your shoot requirements.
11) Always use high quality settings of your smartphone to click pictures, as it helps in photo editing and cropping.
12) Try not to move your smartphone camera from the clicking object after clicking it for 2 or 3 seconds. Generally many smartphone users move their smartphone camera after clicking the object, as resulted it gives blurry pictures.
13) Users can improve their creativity with the help of "Filter Apps" from the Play store or Apple store. As it gives perfect quality and effects to the pictures.
14) Always check and recharge your smartphone battery to not to miss the opportunity of perfect photography moments.
15) Users can try their photography talent by clicking the objects on early sunrise or sunset. As it will boost your photography confidence.
Note: Smartphone and General users are advised to use high megapixel camera to click high quality images. Do not give up on few bad photo shoots. Keep trying and click perfect shots.
Uploaded by:  Author